Um terço da população de El Salvador já utiliza a carteira digital do país
2 minutos de lectura
Aproximadamente 2,1 milhões de pessoas utilizam ativamente a carteira "Chivo", afirma o presidente de El Salvador Nayib Bukele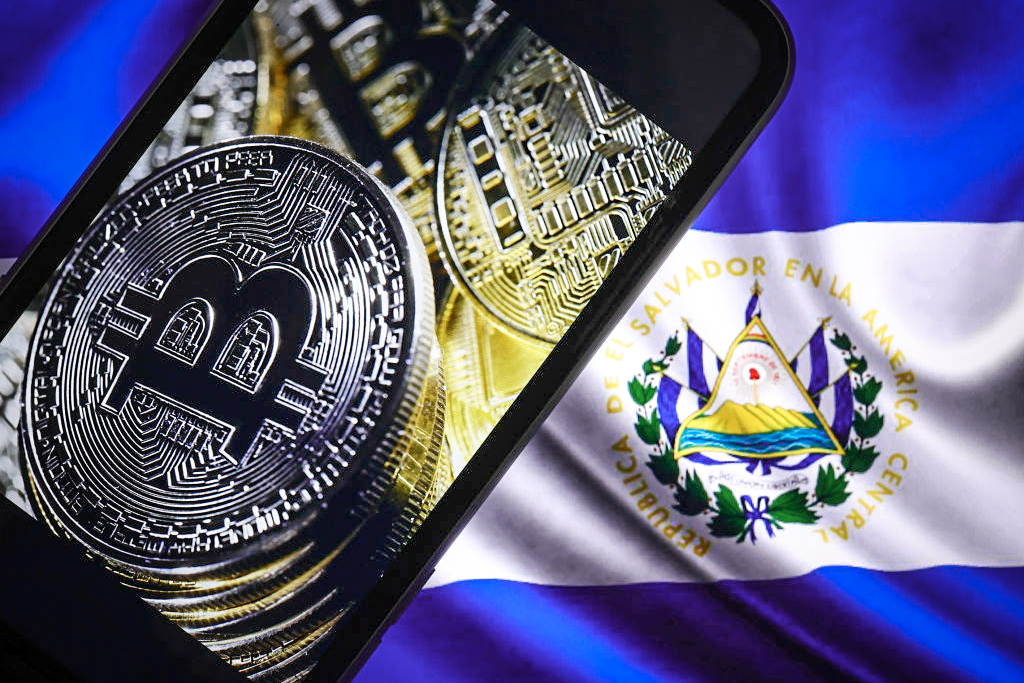 Praticamente um terço da população salvadorenha utiliza ativamente a carteira de bitcoin chamada "Chivo", menos de um mês após o país adotar o bitcoin como moeda de curso legal, afirmou o presidente de El Salvador, Nayib Bukele, no Twitter.
Segundo ele, cerca de 2,1 milhões de pessoas utilizam a carteira digital oficial do país. O número é maior do que o de contas em banco, disse o presidente. El Salvador tem uma população de aproximadamente 6,5 milhões de pessoas, de acordo com o CIA World Factbook.
2.1 million Salvadorans are ACTIVELY USING @chivowallet (not downloads).
Chivo is not a bank, but in less than 3 weeks, it now has more users than any bank in El Salvador and is moving fast to have more users that ALL BANKS IN EL SALVADOR combined.
This is wild!#Bitcoin
— Nayib Bukele (@nayibbukele) September 25, 2021
O país começou a utilizar o bitcoin como moeda de curso legal de 7 de setembro, três meses após a "Lei do bitcoin" ter sido aprovada no país. A criptomoeda circula paralelamente ao dólar norte-americano, que é moeda oficial no país desde 2001.
El Salvador utiliza a tecnologia da empresa BitGo para manter a sua carteira digital, chamada de "Chivo".
Apesar do sucesso descrito pelo presidente, parte da população salvadorenha não está muito feliz com a adoção do bitcoin no país. Há 10 dias, um grupo de pessoas ateou fogo em um caixa eletrônico da Chivo, as máquinas criadas para permitir a troca de dólares por bitcoin, em um protesto contra a implementação da «Lei Bitcoin», na capital San Salvador.
Seja um dos primeiros a testar a Mynt e tenha acesso direto ao mercado cripto, de forma simples e segura.
Texto traduzido e republicado com autorização da Coindesk
Siga o Future of Money nas redes sociais: Instagram | Twitter | YouTube
Veja tambémFuture of MoneyChina abala mercado de criptomoedas em meio a disparada dos NFTs25 set 2021 – 14h09Future of MoneyEntenda porque novas funções com criptomoedas do Twitter são importantes24 set 2021 – 17h09Future of Money'Bitcoin é como Kenny do South Park', diz diretor do Morgan Stanley24 set 2021 – 15h09Future of MoneyAnálise: criptomoedas na China, como proibir algo que já era proibido?24 set 2021 – 13h09Fuentes BR,Fuentes BR