Top 10 Brazilian prospects to watch in 2021
4 minutos de lectura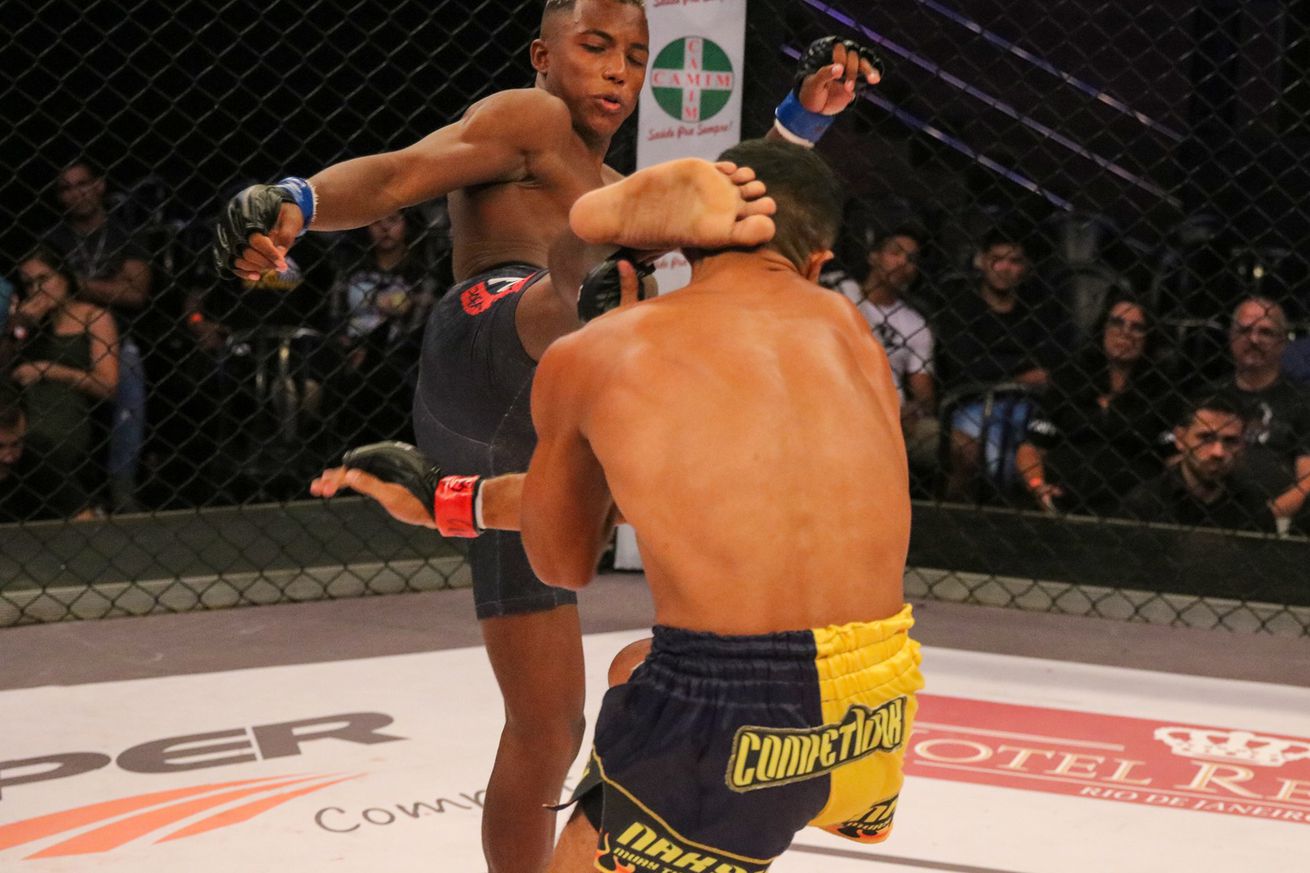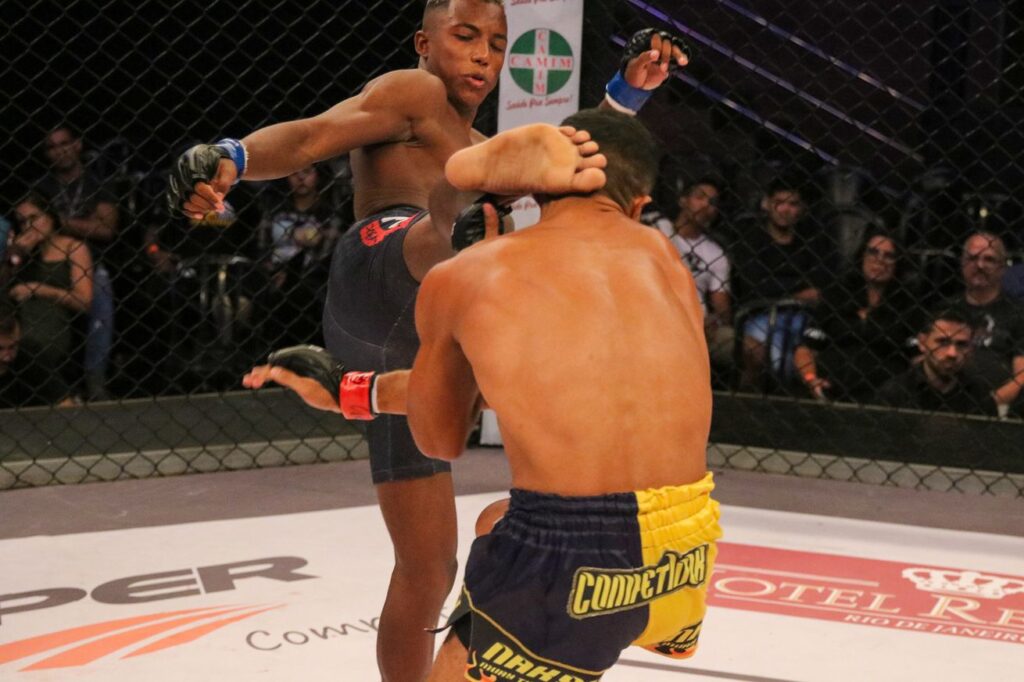 For the past seven years, MMA Fighting has taken a close look at the Brazilian circuit to scout talent that could make a splash on the international scene in the coming years. That work has discovered talents such as flyweight champions Deiveson Figueiredo and Juliana Velasquez, as well as Alex Oliveira, Alexandre Pantoja, Renato Moicano, Leandro Higo, Virna Jandiroba, Matheus Nicolau and 21 other future UFC or Bellator fighters.
The 12 months of 2020 were unique, however, since a global pandemic forced a halt in events around the world. It was no different in Brazil, with dozens of MMA promotions cancelling shows and struggling financially once cleared to return — even though the health crisis is still rampant in the country.
Some fighters still managed to rise under tricky circumstances, making a name for themselves and dreaming of bigger opportunities in 2021. As always, MMA Fighting's list only features athletes that are under 30 and haven't had fights under major promotions in the past, nor are currently signed by any non-Brazilian companies.
---
Mairon Santos (11-0) kicked off his MMA career in March 2019 and won 10 in a row in just 12 months, claiming the Shooto Brazil featherweight belt with one of the best knockouts of 2020. The COVID-19 pandemic forced the 20-year-old to slow down after that, competing just once more before the end of the year by moving up to lightweight. Santos will cut back down to 135 pounds if he's given a chance by a major promotion.
---
Caio Borralho (8-1, 1 no contest) is on an eight-fight unbeaten streak with finishes in all but two of his wins. A black belt in jiu-jitsu fighting out of Sao Paulo, "The Natural," 27, only fought once in 2020, capturing the Future MMA middleweight crown with a win over previously unbeaten Wildemar Santos in October.
---
Luis Felipe Dias (14-3) has been highly active on the regional scene, fighting 17 times in a span of 36 months. A teammate of former UFC champion Jessica Andrade at PRVT, Dias, captured the Shooto Brazil welterweight belt with one of the best submissions of 2020, tapping Vanilton Antunes with an inverted triangle choke-suloev stretch combo in August. The 25-year-old has shown a variety of attacks in his arsenal, earning 13 of his 14 professional wins by finish.
---
Rangel de Sa (10-1), 24, claimed the Shooto Brazil super lightweight championship (166 pounds) in bizarre fashion in July, when his opponent knocked himself out by slamming his own head, but that's only one of the six victories the Pedro Rizzo protege was able to put together since his lone loss in 2018.
---
Leandro Santos (8-2), nicknamed "Mun-ha" in reference to Thundercats character Mumm-Ra, managed to get four fights in 2020, competing under the Jungle Fight, Shooto Brazil and Favela Kombat banners in Rio de Janeiro. The 24-year-old Tropa Thai lightweight scored three of his wins by way of submission.
---
Bruno Miranda (13-3) joined Phuket's Tiger Muay Thai team as a coach, but found himself stranded in Thailand during the global pandemic. "Robusto," 30, hasn't competed since a third-round knockout over Bellator veteran Ricardo Tirloni in July 2019, his 10th stoppage so far in MMA.
---
Jailton Junior (12-2) won seven in a row in 21 months, including first-round arm-triangle choke wins over UFC veterans Ednaldo Oliveira and Ildemar Alcantara. "Malhadinho" wore a T-shirt with a message to UFC president Dana White and matchmaker Mick Maynard after his most recent win, which read "my place is in the UFC." The 29-year-old talent once fought as a middleweight in the past, but aims to make a name for himself at 205 pounds or heavyweight overseas.
---
Gabriel Santos (7-0) started his MMA career in 2014, but only got things going in 2017. A jiu-jitsu specialist — four of his wins came by first-round rear-naked choke — and training under muay thai specialist Andre Dida at Evolucao Thai, the 24-year-old bantamweight fought once in 2020, earning a decision at Future MMA 12 in October.
---
Willian Souza (10-1) dropped his MMA debut back in 2017 but hasn't missed a beat since, finishing 10 in a row with eight knockouts and a couple of submissions. The 24-year-old prospect captured the Jungle Fight featherweight throne in January 2020, putting an end to Elves Brenner's winning streak with a second-round knockout.
---
Pedro Machado (4-0), a protege under PRIDE, UFC and Strikeforce veteran Milton Vieira at Rio Fighters, is the least experienced MMA talent on this list, but has shown potential in his four appearances despite the level of his competition so far. After a trio of tapouts in his first three MMA bouts, the 28-year-old went three rounds and won a decision this past October in Sao Paulo.